Michala and Mark, Sony, 04,09,19
We hired Brink Bryllup for Sony's exclusive conference for wedding photographers in Copenhagen. The job was to create a styled shoot with the right wedding feel for the invited photographers. Sofie was very helpfull and had a great drive. She was present and responsiv in any question we had and was proactive og creative. She was quick to pick up on our needs and we saw her beautiful skills in action when she executed a perfectly arrange wedding scenario.
Sofie and Brink Bryllup gets our strongest recommendations.
Charlotte Mullins, Sony Nordic
Johanna and Christian, 21.06.19
We wanted a rather touristic wedding as we are from Germany and Austria and big fans of Copenhagen. Sofie knows the best venues and with her help we found this beautiful place which was close to all the touristic places at Nyhavn but far enough for tourists to go there! That was amazing. Sofie also helped us with all our stationary. She made a special design as a tribute to Copenhagen, which was simply beautiful.

Living in Germany we did not know anybody to help with the preparations of the wedding. So Sofie not only recommended vendors, she also booked them. Which was very convenient for us non-Danish-speaking people. Finally she helped us during our wedding at the town hall and prepared the venue. We would never have been able to find this incredible venue and all these great people without Sofie!

Love,
Johanna and Christian
We managed to coordinate the wedding of our dreams in Denmark from Los Angeles, CA all thanks to Sofie! Her professionalism, expertise, cool and calm domineer always left us feeling like our wedding was in good hands. Sofie was always a few steps ahead, and had the perfect vendors in her lineup to execute not only our esthetic vision but also all logistics for our three-day wedding weekend event.
On the day of our wedding, we had no worries and could take in every moment knowing she was quietly there in the background managing the entire event. We knew and trusted Sofie would ensure everything went smoothly, and she did not disappoint us.
Tusinde Tak! Goli + Troels
Danni og Benjamin, 23.06.18
Hiring Sofie was the best decision we made. She instantly understood our vision and aesthetic for the weekend. Her laid back yet organised approach put me as a bride at complete ease. Sofie's inputs on flowers, set up, layout and so much more were hugely appreciated and much needed.
Sofie's happy and lovely persona was just what a bride and groom needed on their special day. We would love to do it all again and would hire Sofie again in a heart beat.
The Lanes xxx
We had moved to Denmark recently and soon realised our lack of network and the language barrier was going to make wedding planning a difficult task. Fortunately for us we found Sofie. From our first meeting she put our minds at ease and gave us some much needed confidence. She understood our requirements and made some great suggestions without imposing her views or forcing us into anything. On the day she was instrumental in organising the venue whilst we were at church. We arrived to a stunning set-up and everything ran smoothly so that my wife and I could just enjoy the party.

Sofie is responsible, affirmative and cool! We are more than happy to recommend her valuable services.
All the best,
Ale and Will
"What we thought would be a logistical headache became an absolute dream come true. Sofie's attention to the details along the course of planning helped put our minds to rest.
She is creative, responsive, and an absolute delight to work with."
Frances & Eric, 04.07.15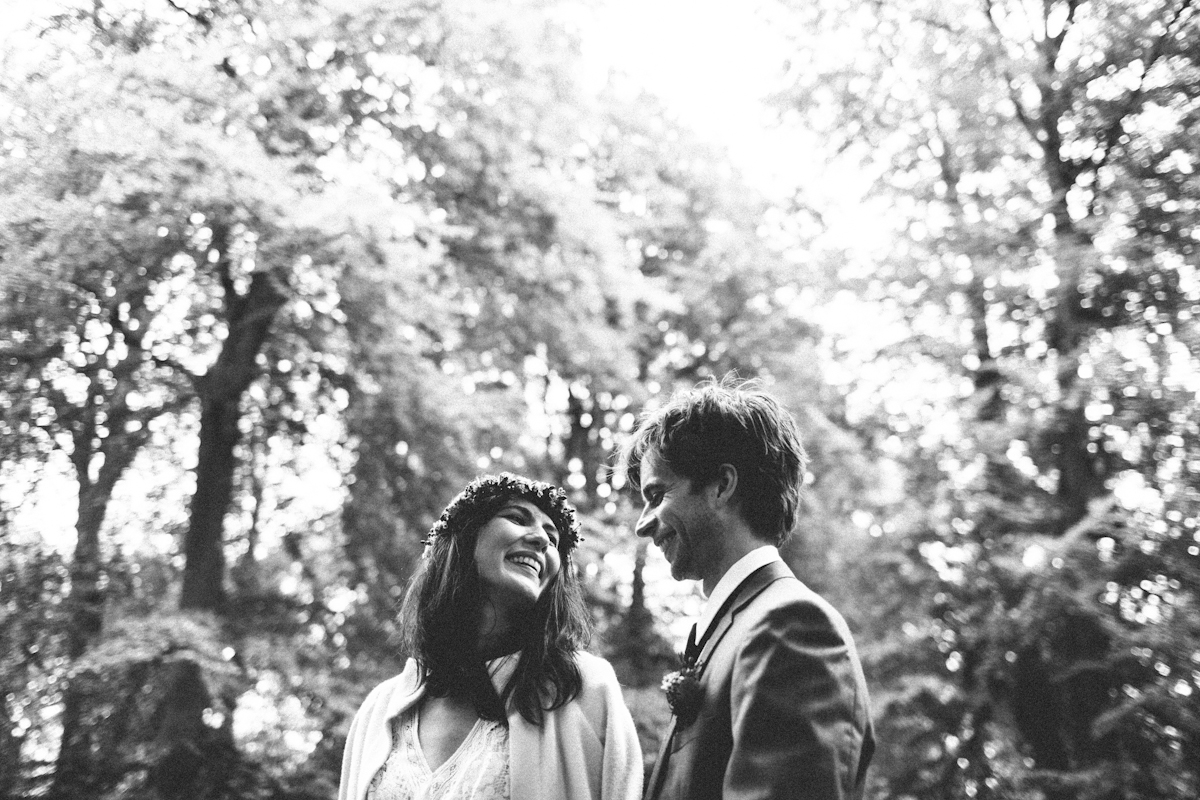 Although foreign elopements other than in the Copenhagen City Hall and outdoor weddings in general are rare in Denmark, Sofie took up the challenge. With her expertise, she sorted out the paperwork and permissions to make it all possible to hold our ceremony under a beautiful old oak tree in Dyrehaven. We had the most amazing celebrant! Sofie was friendly, efficient, low key and professional, and we had full confidence that everything would run smoothly and stress-free. We feel lucky to have found Sofie when planning our elopement - it wouldn't have been possible in the way we dreamed without her.
Soumali and James, Sydney, Australia